The chapel is empty. Words by me, sounds by Akousitk Timbre Frekuency. Available from Highbrow Lowlife and Trapart.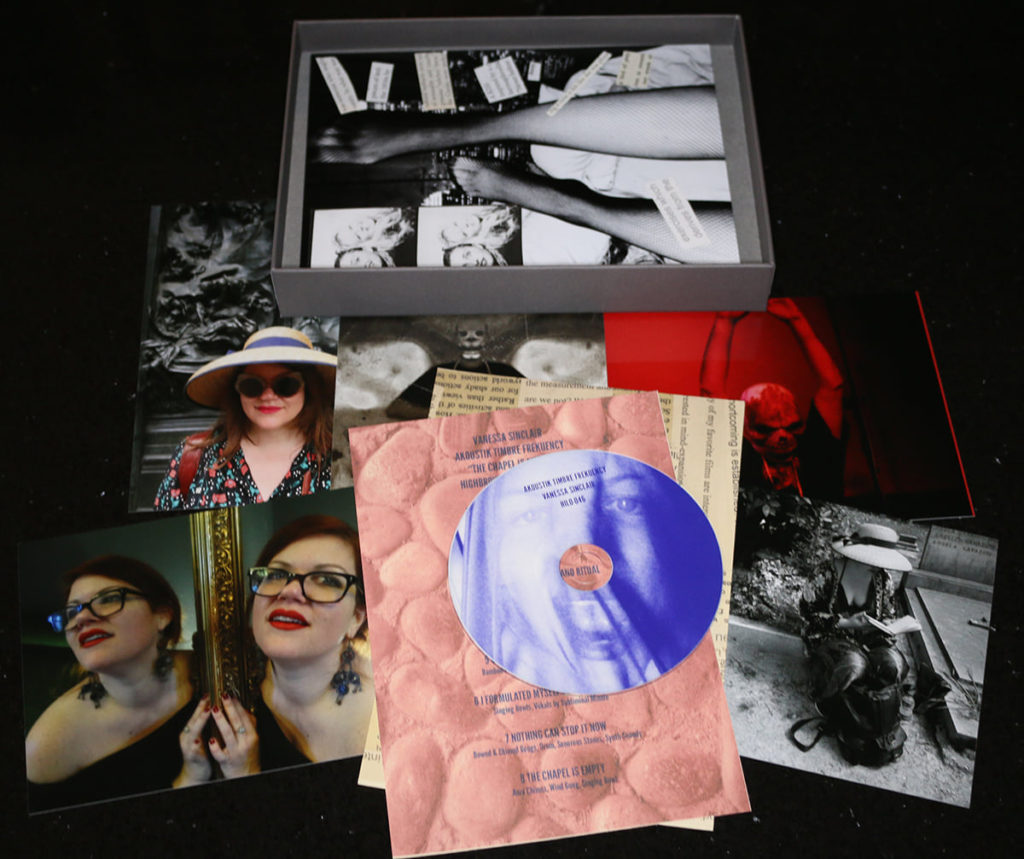 To hear a sample of the album, check out Nothing can stop it now on YouTube.
Lunacy (OST) with Carl Abrahamsson is now available! Lunacy is the original soundtrack to our film of the same name, which is available on DVD and Vimeo on Demand.
Cut to Fit the Mouth is a collaboration with Swedish writer/artist Carl Abrahamsson, available on cassette from Trapart in Europe and Arcana Machine in the US and digitally via Highbrow-Lowlife. And reviewed in The Wire.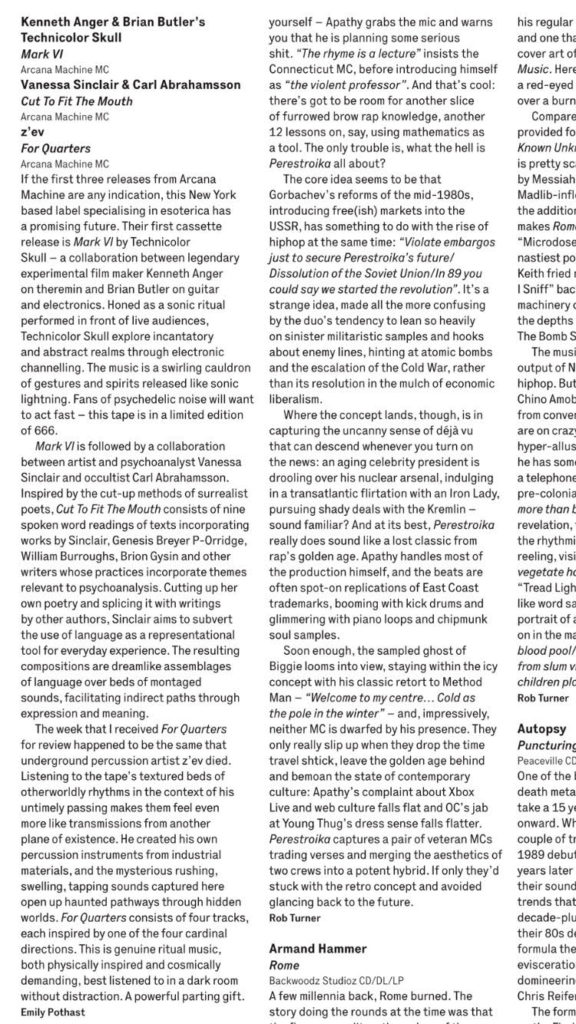 Message 23 is a full album compilation of various artists making music to my words: Sheer Zed, Val Denham, Joachim Nordwall, Xambuca, Carl Michael von Hausswolff, 156, Akoustik Timbre Frequency, Thomas Bey Williams Bailey, Carl Abrahamsson, Mary Nymphection, Damages, Katelan Foisy, Mikronesia, Liza Beth Paap, Audio Spirits, Witchbeam and Madame Deficit. This album was released by Highbrow Lowlife and is available on all major online platforms.
It Started with the Alarm is an in-depth collaboration with UK musician/producer Sheer Zed. It's a forceful mix of ambient sounds and pounding techno, all setting the pace for Sinclair's evocative cut-ups and poetry. The rhythms and syncopations by Zed become meshed with Sinclair's deep twists and turns. The result is a psychedelic journey to the end of night, and onwards. This album was released by Highbrow Lowlife and is available on all major online platforms.
I have also compiled and produced the album Coven, on which femme artists honor the memory of American artist Lady Jaye Breyer P-Orridge (1969-2007): Jill Tracy, knifesex, Alice Genese, Freudian Slit, katie bishop, People Like Us, Carl Abrahamsson & Lady Jaye Breyer P-Orridge, Sharron Kraus, Delphic Oracle, Serena Stucke, Val Denham, Katelan Foisy, The Widow of Culloden, Caleigh Fisher, Vanessa Sinclair, Invisible Candy, MV Carbon, Kim Boekbinder, and Madame Deficit. This album was released by Highbrow Lowlife and is available on all major online platforms.
The following is a select list of remixes & compilation albums:
Most recently I contributed a track to the compilation xperimental vocalism vol II, a gorgeous album bringing together spoken word and vocal pieces from artists all over the world. My contribution Belle de Jour is a taste of an upcoming album Carl Abrahamsson (music) and I have created for Lady Jaye Breyer P-Orridge.
Also from the same label, The Dizzy Scouts have remixed my vocals in Endless Possibilities.
AND created this 40 minute cut-up cacophony track: LISTEN HERE.
Experiments & Subversions recently released by Sombre Soniks as part of Thee Babblogues vol II
I contributed two track to Carl Abrahamsson's The Larval Stage of a Bookworm (Remixed) featuring knifesex, Sinnelag, a place both wonderful and strange, Per Åhlund, Mathias Lodmalm, Sheer Zed, Hymnambulae, The Blue Hour, Serena Stucke, Michael Idehall, Understen, Sun Duel & yours truly. Released by Highbrow Lowlife and available on all major streaming platforms.
Between the Bowels and Insanity is part of the compilation Dyer's Pledge created in support of Vansinnets Berg (The Mountains of Madness) bookshop, Göteborg.
Small Deviations with Akoustik Timbre Frekuency was released by Sombre Soniks as part of Do What Thou Will vol II.
Hunter's Moon a collaboration with Carl Abrahamsson was also released by Sombre Soniks on the compilation New Ritual Movement vol II.
I am interested in creative collaborations of all kinds. Feel free to get in touch if you're interested in collaborating in some way.
Please sign up for my newsletter: