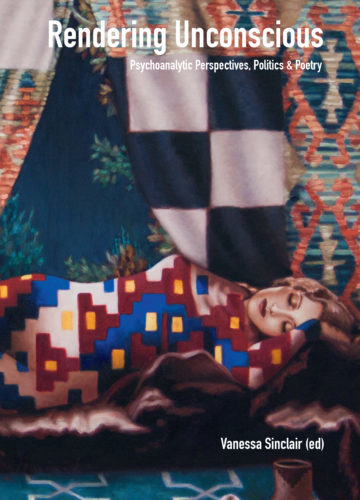 Rendering Unconscious: Psychoanalytic Perspectives, Politics & Poetry (Trapart Books, 2019). Edited by Vanessa Sinclair
In times of crisis, one needs to stop and ask, "How did we get here?" Our contemporary chaos is the result of a society built upon pervasive systems of oppression, discrimination and violence that run deeper and reach further than most understand or care to realize. These draconian systems have been fundamental to many aspects of our lives, and we seem to have gradually allowed them more power. However, our foundation is not solid; it is fractured and collapsing – if we allow that. We need to start applying new models of interpretation and analysis to the deep-rooted problems at hand.
"Rendering Unconscious" brings together international scholars, psychoanalysts, psychologists, philosophers, researchers, writers and poets; reflecting on current events, politics, the state of mental health care, the arts, literature, mythology, and the cultural climate; thoughtfully evaluating this moment of crisis, its implications, wide-ranging effects, and the social structures that have brought us to this point of urgency.
Hate speech, Internet stalking, virtual violence, the horde mentality of the alt-right, systematic racism, the psychology of rioting, the theater of violence, fake news, the power of disability, erotic transference and counter-transference, the economics of libido, Eros and the death drive, fascist narratives, psychoanalytic formation as resistance, surrealism and sexuality, traversing genders, and colonial counterviolence are but a few of the topics addressed in this thought-provoking and inspiring volume.
Contributions by Vanessa Sinclair, Gavriel Reisner, Alison Annunziata, Kendalle Aubra, Gerald Sand, Tanya White-Davis & Anu Kotay, Luce deLire, Jason Haaf, Simon Critchley & Brad Evans, Marc Strauss, Chiara Bottici, Manya Steinkoler, Emma Lieber, Damien Patrick Williams, Shara Hardeson, Jill Gentile, Angelo Villa, Gabriela Costardi, Jamieson Webster, Sergio Benvenuto, Craig Slee, Álvaro D. Moreira, David Lichtenstein, Julie Fotheringham, John Dall'aglio, Matthew Oyer, Jessica Datema, Olga Cox Cameron, Katie Ebbitt, Juliana Portilho, Trevor Pederson, Elisabeth Punzi & Per-Magnus Johansson, Meredith Friedson, Steven Reisner, Léa Silveira, Patrick Scanlon, Júlio Mendes Rodrigo, Daniel Deweese, Julie Futrell, Gregory J. Stevens, Benjamin Y. Fong, Katy Bohinc, Wayne Wapeemukwa, Patricia Gherovici & Cassandra Seltman, Marie Brown, Buffy Cain, Claire-Madeline Culkin, Andrew Daul, Germ Lynn, Adel Souto, and paul aster stone-tsao
480 pages, 148 x 210 mm, perfect-bound.
For more information, please visit:  www.trapart.net www.renderingunconscious.org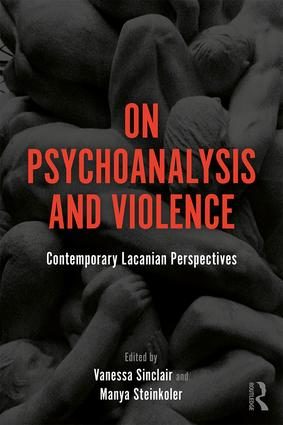 On Psychoanalysis and Violence: Contemporary Lacanian Perspectives (Routledge, 2018). Co-edited with Dr. Manya Steinkoler.
Today violence is everywhere. We are inundated with it, exhausted by it, bombarded by images and reports of it on a daily, even hourly basis. This book examines how psychoanalysis can account for the many manifestations of violence in contemporary society. Drawing on a broadly Lacanian perspective, the authors explore violence in war, terrorism, how the media portrays violence, violent video games, questions of identity, difference and the 'other'; violence narratives and violence and DSM, and explain how to account for how violence arises and the effect it has on us on both an individual and social level. These are just some of the daily social realities of the present day whose aggression are felt by everyone, which horrify us and which we often feel powerless to change. The contributors have therefore coined a term for this cultural malaise: "angwash", arguing that we are awash in angoisse or anxiety, in a constant panic regarding the impossible and contradictory demands of a "civilization" in crisis.
Some advanced praise for On Psychoanalysis and Violence:
"Despite the increasing pressure in the modern world to find ways to manage and contain violence, an understanding of  its sources so often rests on simplistic psychological and geopolitical arguments. In this fascinating and important book, the role of unconscious factors in violence is explored, as well as the many forms that violence can take as discourse is imposed upon us. In a wide range of examples, from the endless homicides of video games to the ideology of the Alt-right, from the coercive powers of psychiatric diagnosis to the moments when an individual is pushed toward violence, the contributors show how we need to go beyond surface explanations and use a psychoanalytic lens to make sense of the destructive forces both around us and within ourselves." –Darian Leader, Psychoanalyst, writer and founding member of the Centre for Freudian Analysis and Research
"In this superb collection of essays, the editors have brought together a stellar cast of international scholars for the purpose of testing psychoanalytic theory and practice against the seemingly unstoppable instances of violence that have come to define and dominate the still young 21st Century. Probing into the motives behind ostensibly gratuitous acts of aggression and considering how violence itself has been transformed by the current age of connectivity, this book offers a fresh perspective on the traumatic disruptions of our contemporary social fabric, whilst unlocking fascinating new dimensions of Freud's brainchild. As such, it will leave a lasting imprint on the minds of its readers."-Dany Nobus, Professor of Psychoanalytic Psychology, Brunel University London
"This fascinating collection of essays presents a much needed psychoanalytic explanation for old and new forms of violence we are experiencing today. People, however, are not only aggressive towards others, but more and more towards themselves. And, sadly, in times of constant surveillance, violence is on the increase in the way governments and corporations treat people. Anyone who is puzzled by the question of what violence means today and how the forms of aggression changed in the last decade will greatly benefit from this highly original book."-Renata Salecl, Professor, School of Law, Birkbeck College, London, author of Tyranny of Choice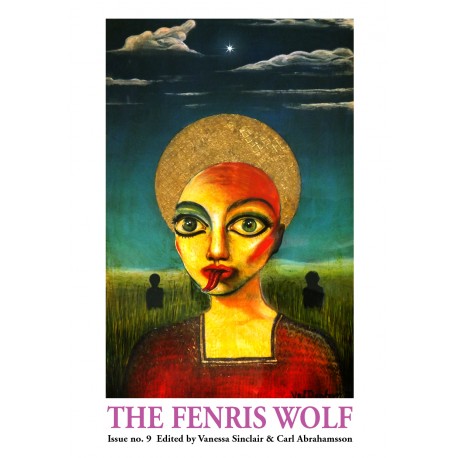 The Fenris Wolf, vol 9 (Trapart Books, 2017). Co-edited with Carl Abrahamsson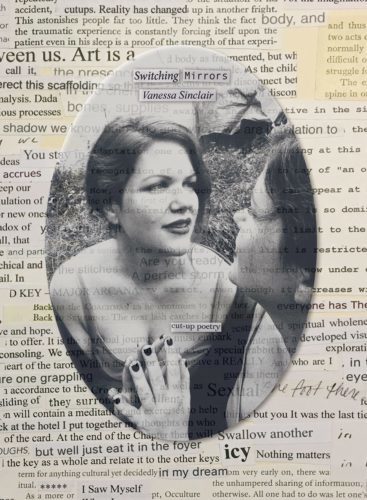 Switching Mirrors: Cut-up Poetry (Trapart Books, 2016)
Selected articles, chapters, contributions: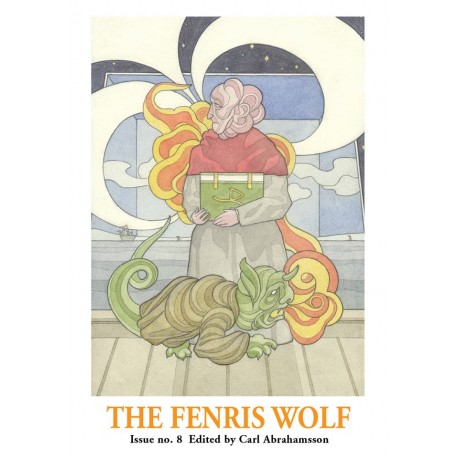 The Fenris Wolf, vol 8 (Trapart Books, 2016). Edited by Carl Abrahamsson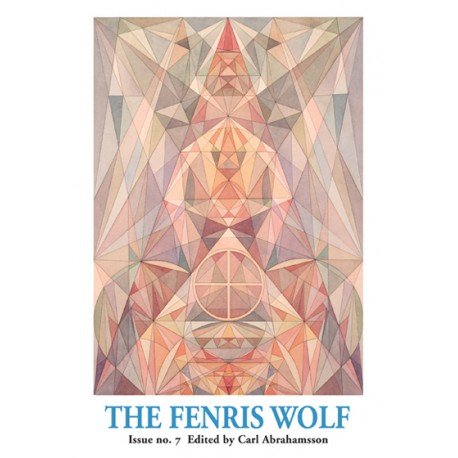 The Fenris Wolf, vol 7 (Trapart Books, 2014). Edited by Carl Abrahamsson
Please sign up for my newsletter: