Now accepting submissions for an upcoming anthology celebrating the life & work of Swedish filmmaker Ingmar Bergman on this his centennial year! Submission deadline has been extended through February 28, 2019.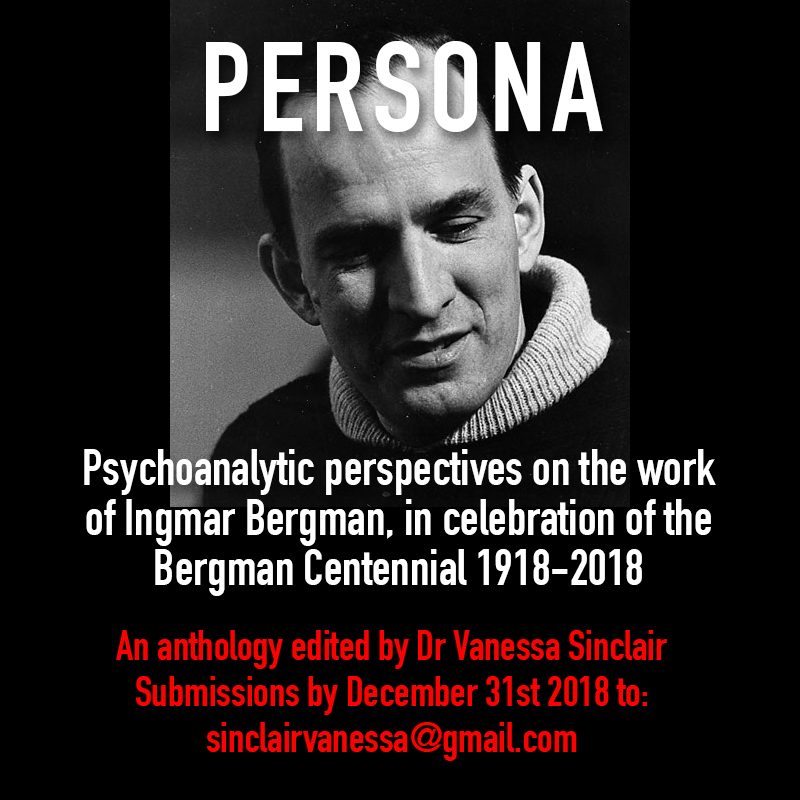 My most recent book from Routledge is now available! On Psychoanalysis and Violence: Contemporary Lacanian Perspectives (2018), co-edited with Dr. Manya Steinkoler.
Today violence is everywhere. We are inundated with it, exhausted by it, bombarded by images and reports of it on a daily, even hourly basis. This book examines how psychoanalysis can account for the many manifestations of violence in contemporary society. Drawing on a broadly Lacanian perspective, the authors explore violence in war, terrorism, how the media portrays violence, violent video games, questions of identity, difference and the 'other'; violence narratives and violence and DSM, and explain how to account for how violence arises and the effect it has on us on both an individual and social level. These are just some of the daily social realities of the present day whose aggression are felt by everyone, which horrify us and which we often feel powerless to change. The contributors have therefore coined a term for this cultural malaise: "angwash", arguing that we are awash in angoisse or anxiety, in a constant panic regarding the impossible and contradictory demands of a "civilization" in crisis.
Some advanced praise for On Psychoanalysis and Violence:
"Despite the increasing pressure in the modern world to find ways to manage and contain violence, an understanding of  its sources so often rests on simplistic psychological and geopolitical arguments. In this fascinating and important book, the role of unconscious factors in violence is explored, as well as the many forms that violence can take as discourse is imposed upon us. In a wide range of examples, from the endless homicides of video games to the ideology of the Alt-right, from the coercive powers of psychiatric diagnosis to the moments when an individual is pushed toward violence, the contributors show how we need to go beyond surface explanations and use a psychoanalytic lens to make sense of the destructive forces both around us and within ourselves." –Darian Leader, Psychoanalyst, writer and founding member of the Centre for Freudian Analysis and Research
"In this superb collection of essays, the editors have brought together a stellar cast of international scholars for the purpose of testing psychoanalytic theory and practice against the seemingly unstoppable instances of violence that have come to define and dominate the still young 21st Century. Probing into the motives behind ostensibly gratuitous acts of aggression and considering how violence itself has been transformed by the current age of connectivity, this book offers a fresh perspective on the traumatic disruptions of our contemporary social fabric, whilst unlocking fascinating new dimensions of Freud's brainchild. As such, it will leave a lasting imprint on the minds of its readers."-Dany Nobus, Professor of Psychoanalytic Psychology, Brunel University London
"This fascinating collection of essays presents a much needed psychoanalytic explanation for old and new forms of violence we are experiencing today. People, however, are not only aggressive towards others, but more and more towards themselves. And, sadly, in times of constant surveillance, violence is on the increase in the way governments and corporations treat people. Anyone who is puzzled by the question of what violence means today and how the forms of aggression changed in the last decade will greatly benefit from this highly original book."-Renata Salecl, Professor, School of Law, Birkbeck College, London, author of Tyranny of Choice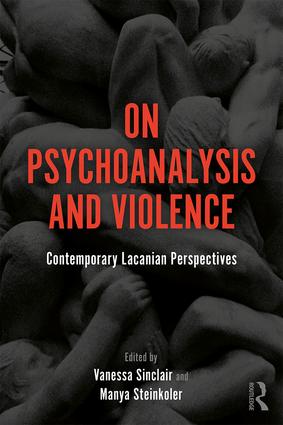 Collected papers from the Psychoanalysis, Art & the Occult conference, held in London 2016, co-hosted with Carl Abrahamsson were published as a special edition of The Fenris Wolf, vol 9 (2017) available from Trapart Books.
My next book project is Scansion in Psychoanalysis and Art: The Cut in Creation, forthcoming from Routledge (2019), as part of their Art, Creativity, and Psychoanalysis series.
Papers that inspired this work can be found in earlier volumes of The Fenris Wolf. An article on Psychoanalysis & Dada is included in The Fenris Wolf vol 7.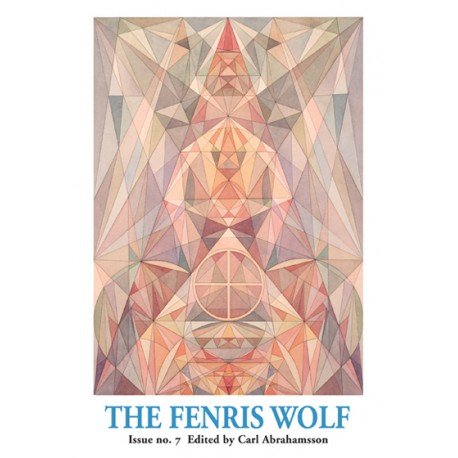 "Polymorphous Perversity and Pandrogeny" & "Ritual and Psychoanalytic Spaces as Transitional, featuring Sangoma Trance States" with Dr. Ingo Lambrecht can both be found in The Fenris Wolf vol 8.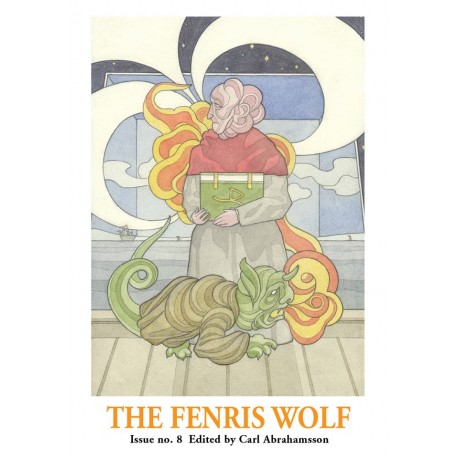 I am also currently editing a collection of psychoanalytic writing and poetry entitled Rendering Unconscious (Trapart, 2019) and to compliment my work, I host a podcast of the same name.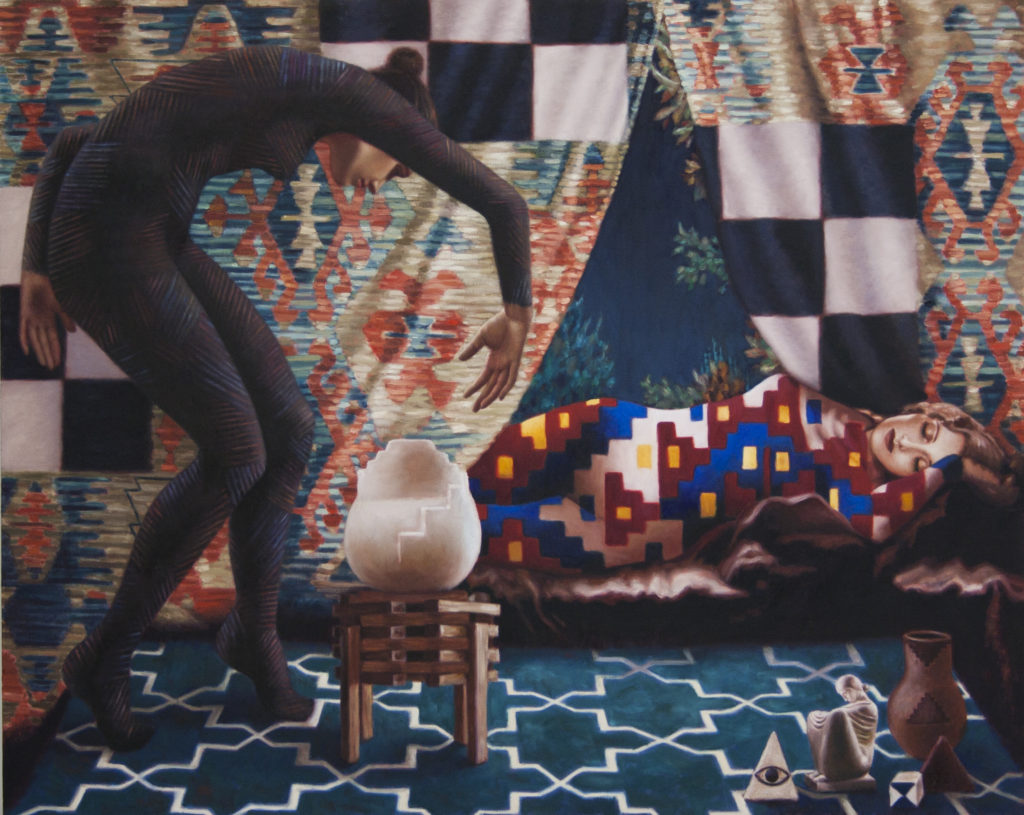 Cover image for Rendering Unconscious by Alison Blickle
A book of my cut-up poetry Switching Mirrors  is also available from Trapart (2016).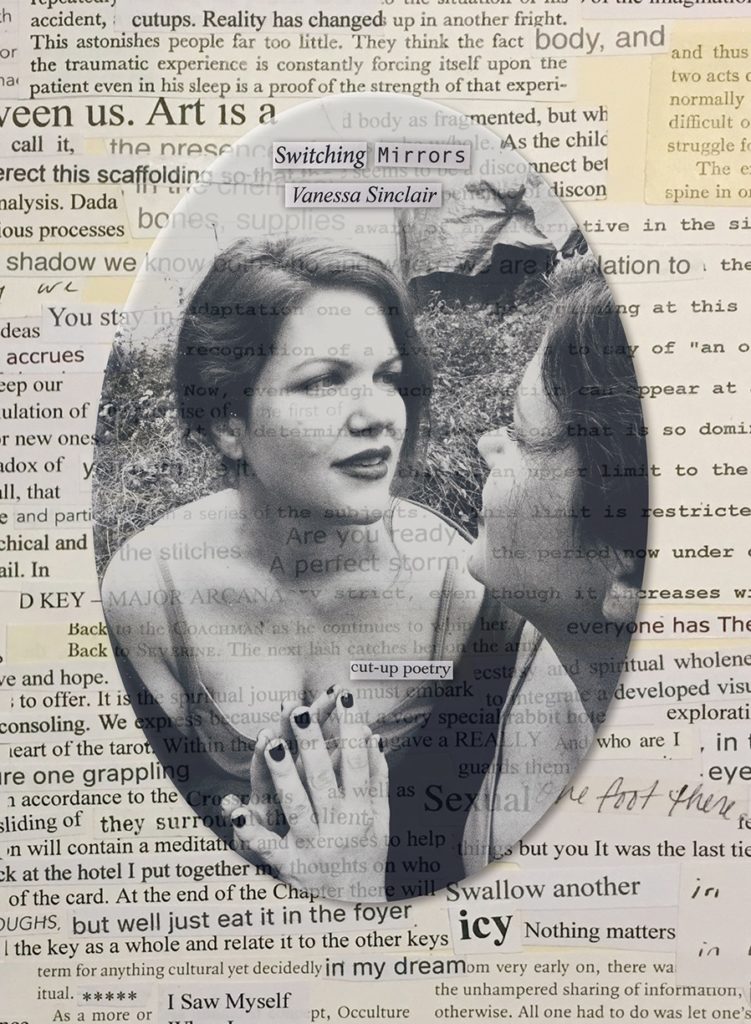 Cover Image by Carl Abrahamsson
Together with artist Katelan Foisy, I explore the creative potential inherent in the cut-up method of the Dadas, William Burroughs and Brion Gysin. A book of our work Chaos of the Third Mind is upcoming from Fulgur (2020).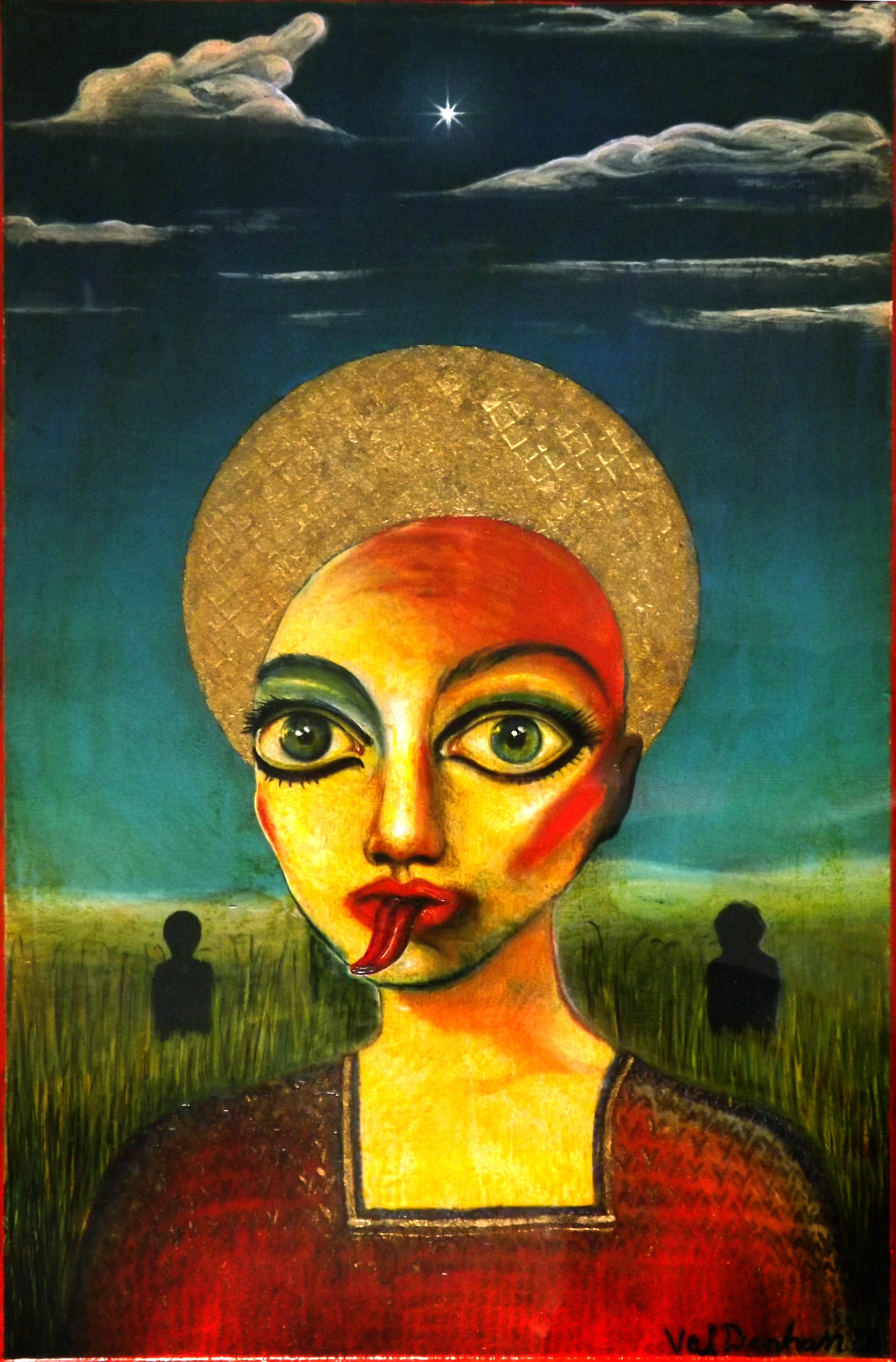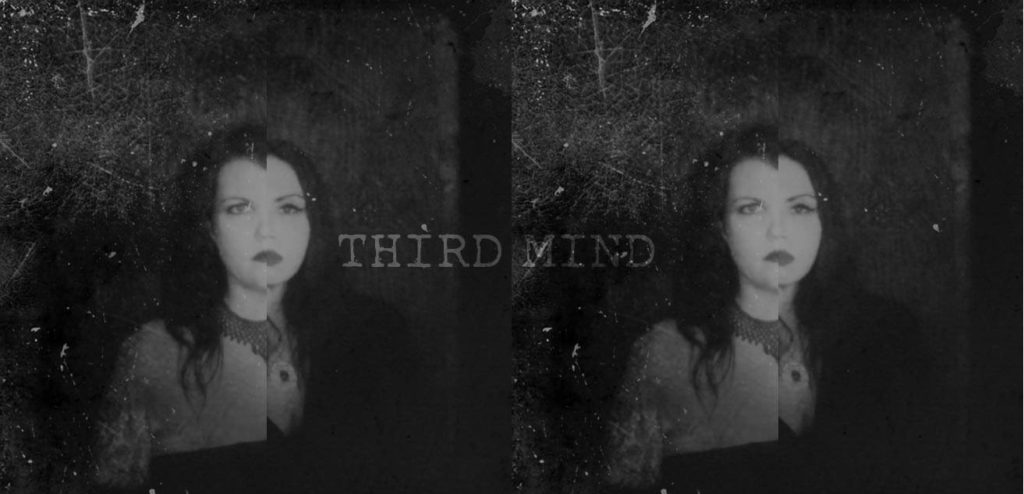 Image by Katelan Foisy
Please sign up for my newsletter: