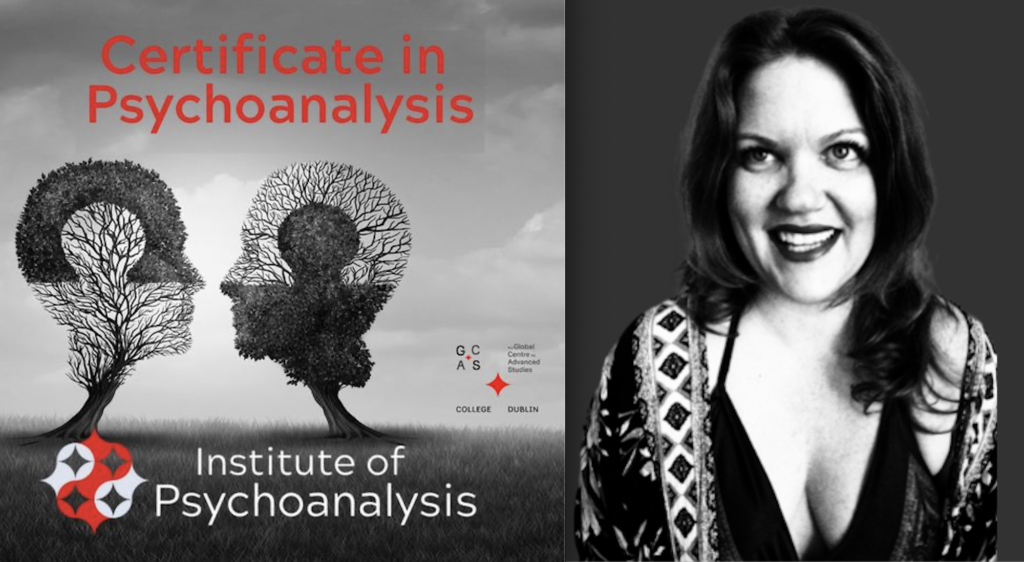 Vanessa Sinclair, Psy.D. is a psychoanalyst based in Sweden, who sees analysands internationally. Dr. Sinclair is Senior Research Fellow at Global Centre for Advanced Studies (GCAS) and Book Reviews Editor for Psychoanalysis, Culture & Society (PCAS).
She is the author of Scansion in Psychoanalysis and Art: the Cut in Creation (Routledge, 2020), Switching Mirrors (Trapart Books, 2016) and The Pathways of the Heart (Trapart Books, 2021). She is the editor of Rendering Unconscious: Psychoanalytic Perspectives, Politics & Poetry (Trapart Books, 2019) and co-editor of Outsider Inpatient: Reflections on Art as Therapy (Trapart Books, 2021) with Dr. Elisabeth Punzi, On Psychoanalysis and Violence: Contemporary Lacanian Perspectives (Routledge, 2018) with Dr. Manya Steinkoler and The Fenris Wolf, vol 9 (Trapart Books, 2017) with Carl Abrahamsson.
Dr. Sinclair is the host of Rendering Unconscious Podcast where she interviews psychoanalysts, psychologists, philosophers, creative arts therapists, social workers, artists, poets, writers, scholars and other clinicians and intellectuals about their process, work, current events, activism, mental health care, diverse theoretical lenses and various worldviews. Episodes also include lectures from various events hosted internationally.
Dr. Sinclair is a founding member of Das Unbehagen: A Free Association for Psychoanalysis. (Das) Unbehagen is a collective for those who love psychoanalysis including clinicians, academics, artists and intellectuals. It is an association formed for the investigation of psychoanalysis free from the constraints of theoretical allegiance, institutes and other authorizing bodies, including local and national organizations. Unbehagen is dedicated to the creation of a space where members can learn to be practitioners of the unconscious. As a group of peers, we are creating a series of lateral relationships with those who likewise seek to revitalize psychoanalytic practice in an ethical manner. Through clinical study days, reading groups, peer supervision, and working groups investigating topics from support structures for those taking on analytic work independently, to the investigation of systematized violence in mental health services in America, to bringing psychoanalysis to historically underserved populations, Unbehagen hopes to give new impetus to Freud's discoveries.
Sign up for my newsletter: