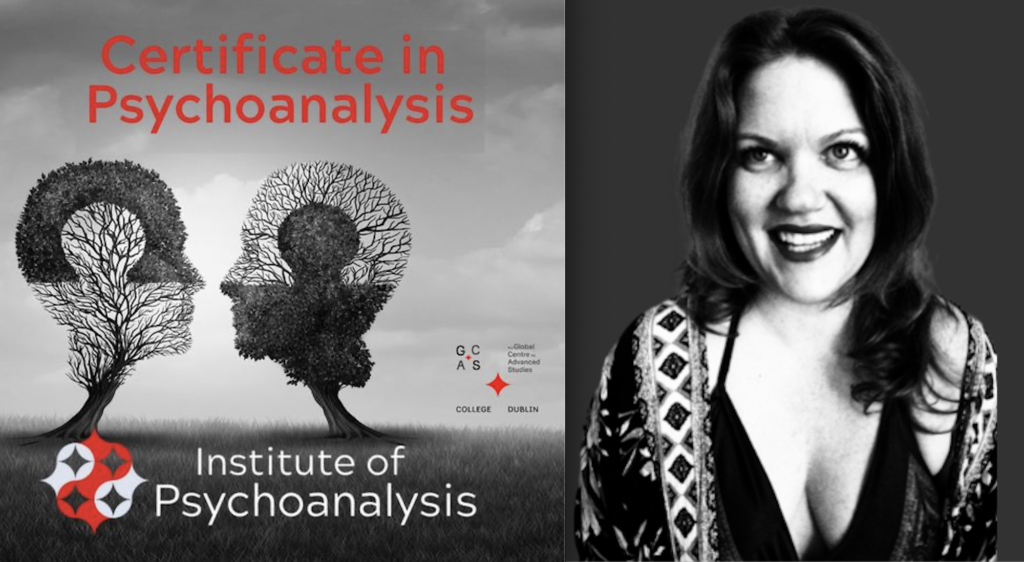 Vanessa Sinclair, Psy.D. is a psychoanalyst based in Sweden, who works internationally. Dr. Sinclair is Senior Research Fellow at Global Centre for Advanced Studies (GCAS) – Dublin, founding member of Das Unbehagen: A Free Association for Psychoanalysis – New York, and the host of Rendering Unconscious Podcast.
She is the author of The Pathways of the Heart (Trapart Books, 2021), Scansion in Psychoanalysis and Art: The Cut in Creation (Routledge, 2020) and Switching Mirrors (Trapart Books, 2016).
She is the editor of Psychoanalytic Perspectives on the Films of Ingmar Bergman: A Freudian-Lacanian Lens, forthcoming from Routledge (2022), as well as Rendering Unconscious: Psychoanalytic Perspectives, Politics & Poetry (Trapart Books, 2019), and co-editor of Outsider Inpatient: Reflections on Art as Therapy (Trapart Books, 2021) with Elisabeth Punzi, On Psychoanalysis and Violence: Contemporary Lacanian Perspectives (Routledge, 2018) with Manya Steinkoler and The Fenris Wolf, vol 9 (Trapart Books, 2017) with Carl Abrahamsson. 
Sign up for my newsletter: