"A female William Burroughs for the age of desperation" – Val Denham
I enjoy working creatively with language and inscription, words and ideas, image and form. Experiments with the cut-up method – as developed by Tristan Tzara and expanded upon by other artists & writers of the Dada movement, Marcel Duchamp, William Burroughs and Brion Gysin – are a way to disrupt narrative and allow one to glimpse behind the veil of conscious formulations.
Prints and editions of my cut-up collage artwork are available from Trapart Books, Films & Editions.
For commissions and original artwork, feel free to contact me at sinclairvanessa [AT] gmail [DOT] com.
Carl Abrahamsson and I currently have an exhibition January 12 – February 2, 2019, of our cut-up collaborations at Galleri Granen in Sundsvall, Sweden, including framed collages, film stills, photographs, film, music, poetry and more.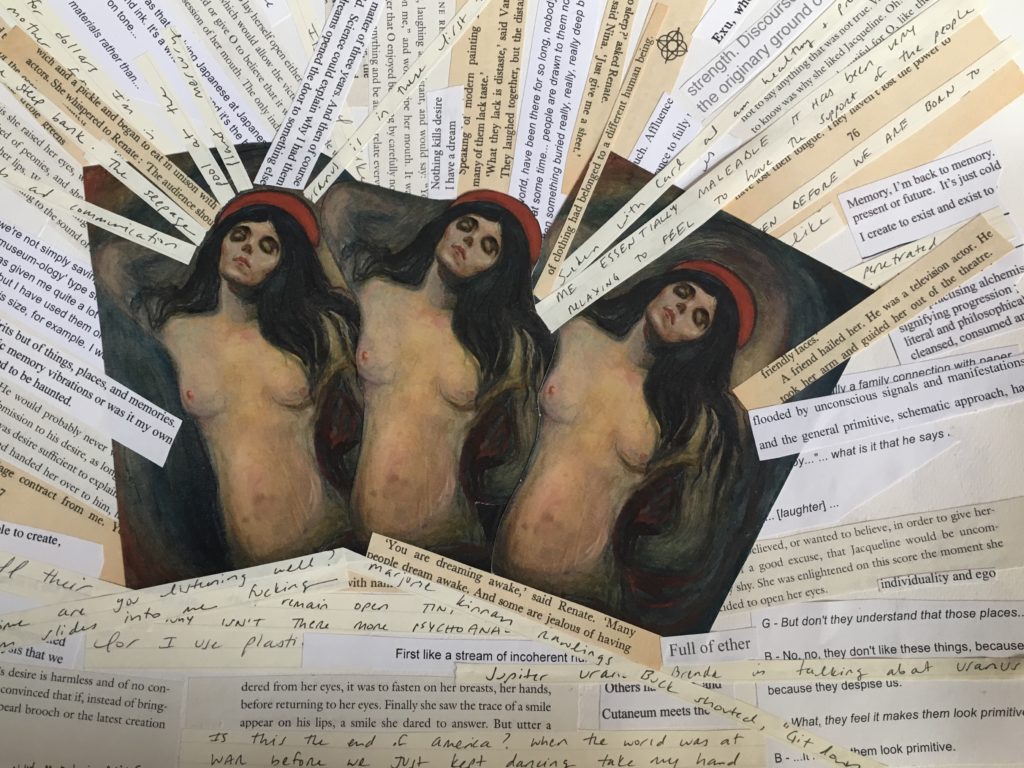 To explore this creative process I work together with artist & writer Katelan Foisy under the umbrella of Chaos of the Third Mind. A book of our work is upcoming from Fulgur (2020).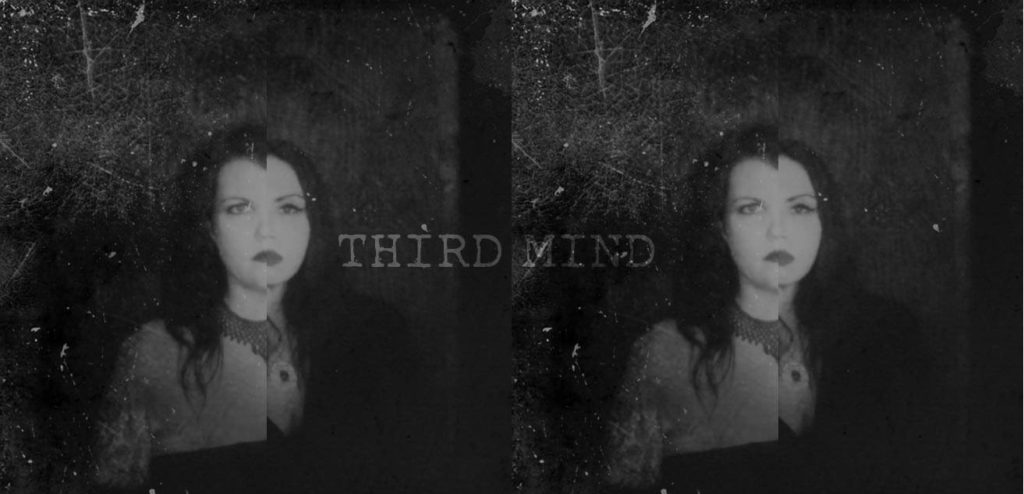 Image by Katelan Foisy
I have also utilized the cut-up method to create a book of  poetry entitled Switching Mirrors, available from Trapart Books. The standard edition is SOLD OUT, but there are still a few copies of the limited edition available, which comes with a limited edition print of one of my cut-up collages.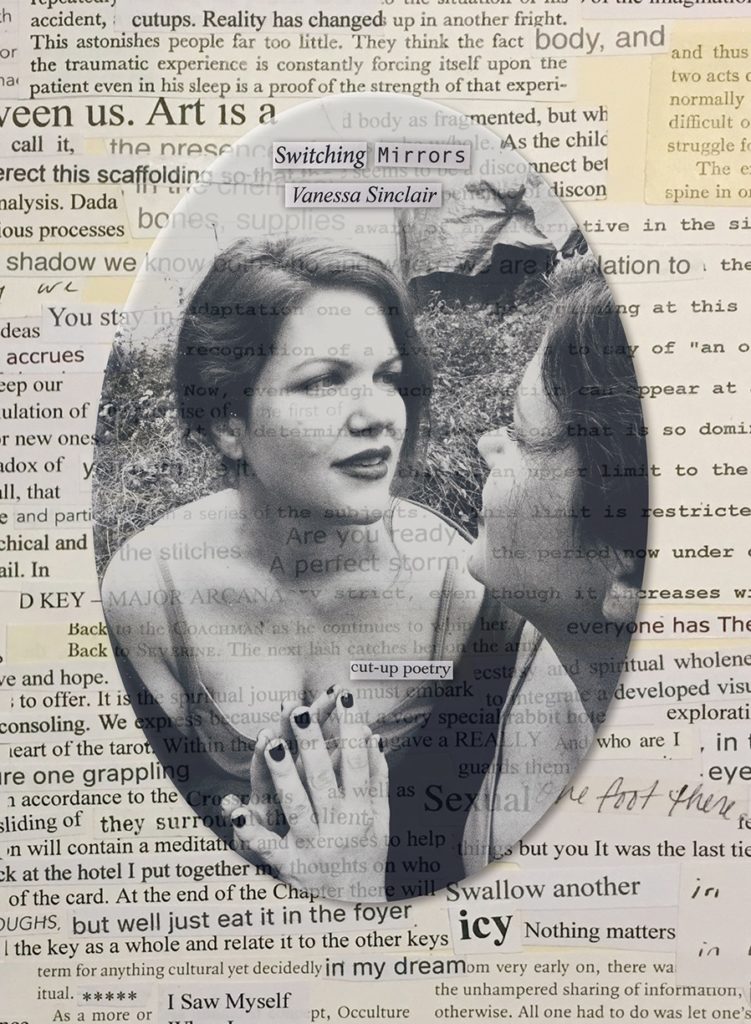 Please sign up for my newsletter: