"A female William Burroughs for the age of desperation" – Val Denham
Original artwork, prints and editions are available from Trapart and Trapart Unique Works at Etsy.
My collages are featured in The Trapartisan Review Issue 1 (2022), The Pathways of the Heart (2021), and The Mega Golem: A Womanual for All Times and Spaces (2021), as well as various zines.
My first book of poetry is Switching Mirrors (2016). The limited edition comes with a limited edition, signed print.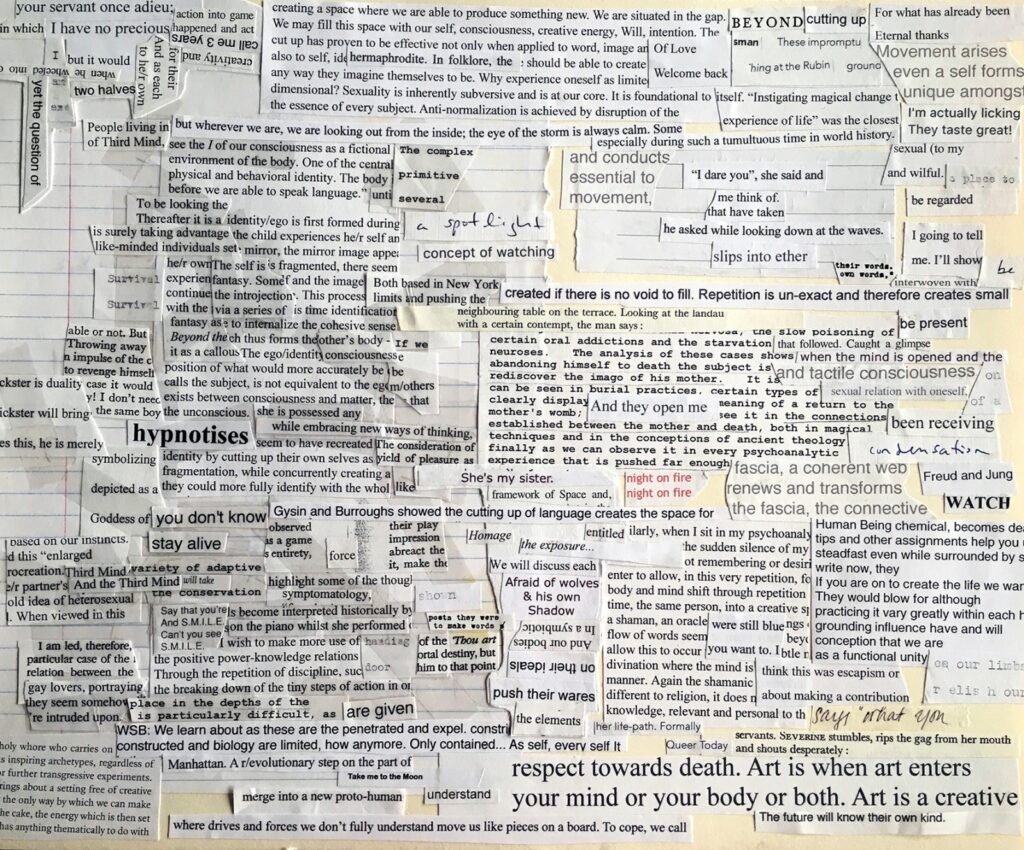 One of a kind, unique collages are included in deluxe editions of various musical collaborations: Follow my Voice (2021), Switching / Mirrors (2020), Future Moon (2020), Sound 23 (2020), Mementeros (2020), Cut To Fit The Mouth (2020) and The Chapel Is Empty (2019).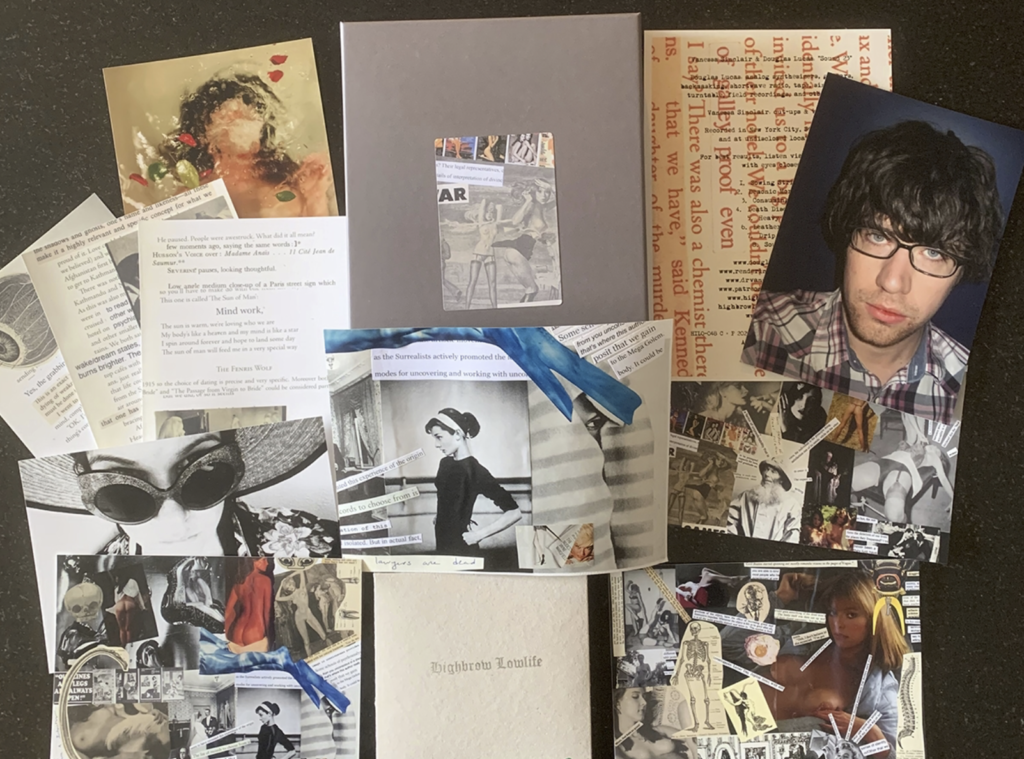 Select Exhibitions
2022
October 20-23 – UNDERTAKERS & UNDERSELVES: A SURREALIST EXCAVATION group show, No Tomorrow Gallery, Atlanta, Georgia, USA.
2019
August 10 – Live performance and screening of Mementeros as part of the exhibition Kendell Geers – The Second Coming (Do What Thou Wilt), Rua Red Gallery, Dublin, Ireland.
July 4 – August 28 – "Mementeros" exhibition, The Museum of Pornography in Art (MOPIA), Zürich, Switzerland. Live performance and film screening with Carl Abrahamsson. Original artworks from the exhibition available via Trapart.
January 12 – February 3 – "Cut To Fit The Mouth" exhibition, Galleri Granen, Sundsvall, Sweden. Live performance with Carl Abrahamsson at the gallery opening. Exhibition reviewed in Sundsvalls Tidning. Prints and editions from this exhibition are available via Trapart Editions.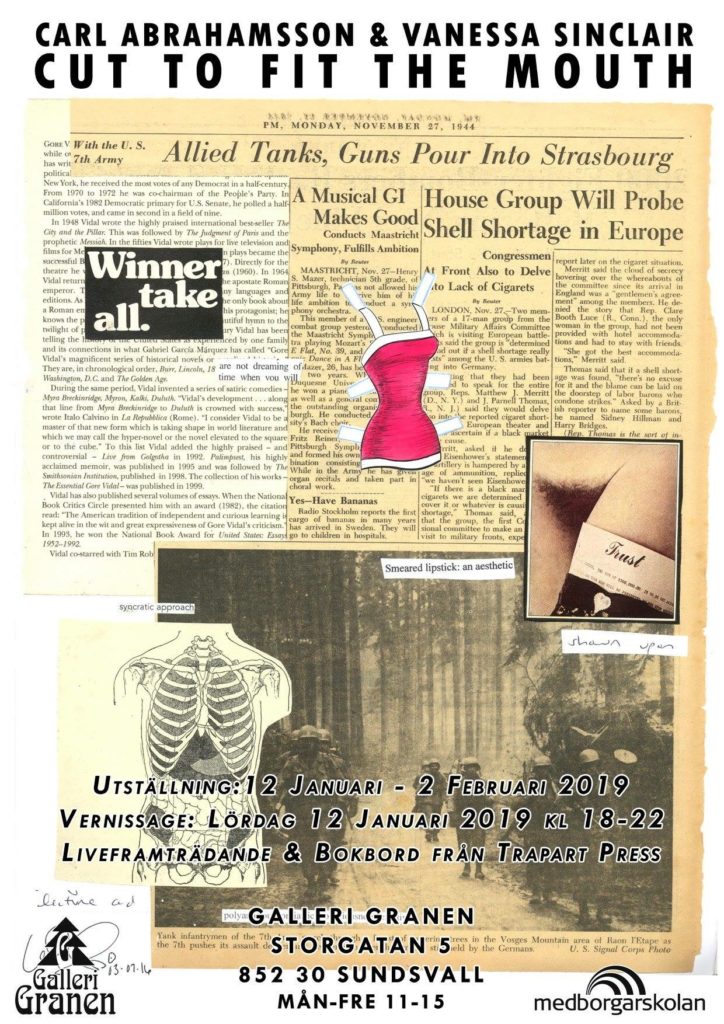 To sign up for my newsletter: